About Auto Glass Replacement
HOUSTON AUTO GLASS REPAIR AND REPLACEMENT
HERE AT XPRESS WINDSHIELD REPAIR AND REPLACEMENT
WE'RE PROUD TO OFFER YOU FAST, AFFORDABLE, QUALITY REPAIR AND REPLACEMENT GLASS SERVICES FOR YOUR VEHICLE ANYWHERE IN THE HOUSTON AND HOUSTON METRO AREA THAT WE SERVE.
XPRESS WINDSHIELD REPAIR AND REPLACEMENT CONSISTENTLY PROVIDES HIGH QUALITY RELIABLE AUTO GLASS SERVICE. ALL OF XPRESS WINDSHIELD'S TECHNICIANS ARE TRAINED AND MULTI-
CERTIFIED IN STATE-
OF-
THE-
ART TECHNIQUES. WE USE THE BEST EQUIPMENT, MATERIALS AND PROCEDURES TO ENSURE EACH JOB IS DONE TO MANUFACTURER'S SPECIFICATION, EVERY TIME. WE ONLY USE THE BEST URETHANES TO ENSURE EACH JOB IS INSTALLED PROPERLY TO MEET OR EXCEED THE VEHICLE'S QUALITY & SAFETY STANDARDS WHILE ALLOWING FOR THE FASTEST DRIVE AWAY TIME POSSIBLE.
Content by steven zepeda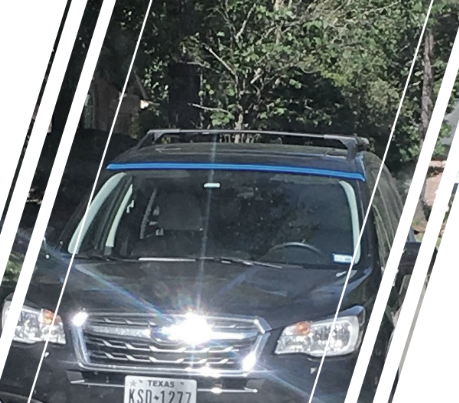 About Windshield Repair
HOUSTON AUTO GLASS
WHAT IS THE WINDSHIELD REPAIR
PROCESS ?
Windshield repair is a process where a crystal clear
Resin is injected into the break and air is removed
From the break, this restores the break and clears
The break from 85% to 95% to its original appearance.
WHY REPAIR YOUR WINDSHIELD ?
Repairing your windshield will save your windshield from cracking and having to replace your windshield, Repairing your windshield will make your windshield structurally sound
And save you several hundred dollars, compared to replacing the windshield.
WHAT BREAKS CAN BE REPAIRED ?
The repairs we fix are known as rock chips, stone chips and long single line cracks . A stone chip or rock chip can be repaired up to the size of a 25 cent piece.
WHAT DOES WINDSHIELD REPAIR COST ?
Windshield repair cost $60 for up to 2 chips per auto. Windshield repair is covered by full coverage of most auto insurance companies, it is covered under your comprehensive
Part of your insurance, If your insurance covers this process your deductible will be waved and the insurance company will pay me in about 10 to 13 days, there will be no out of pocket money from you and your repair will be FREE to you even if you have a $1000 deductible . This will save you hundreds compared to replacing your windshield, current windshields now can come with expensive sensors an antennas attached to the windshield, a windshield today can run from $300 to $400 installed.
PLEASE GIVE ME A CALL AND CHECK IF YOUR INSURANCE OFFERS THIS COVERAGE WE HAVE LIST OF INSURANCE COMPANIES THAT OFFER THIS SERVICE.
HOUSTON AUTO GLASS
THANK YOU AND I HOPE TO HERE FROM YOU SOON.
By Steven Zepeda